561-419-7058 fax 561-419-7068
Sales@data-collection.com

R&R
140 NW 11th Street,
Suite L
Boca Raton Fl,
33432

SALES, SERVICES, and REPAIRS
FOR ALL TYPES of DATA COLLECTION EQUIPMENT

Specializing in
IBM Data Collection Terminals and much more...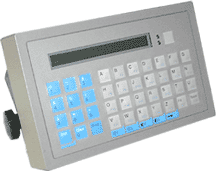 Model 100, 110, and model 200 - Which is the same as the model MTC with 256KB and Ethernet capability.

(Click Pics to go to page)
(Optional Ethernet adapter also includes 1 parallel and 2 serial ports.) We are the only supplier Manufacturing NEW 7526 and Ethernet Cards. Up to 2 scanning devices can be attached in any combination of barcode (or magnetic) wands or slot readers. CCD or Laser scanners with wand emulation can also be attached.

At present, our web site is still under construction. We are making an effort to present you with our entire spectrum of offers as soon as possible. At this point we can provide you with information regarding [insert information or delete sentence]. The emphasis of our site is on [insert information or delete sentence]. This topic is certainly of interest to you. Check this site later, please.

IBM 7527 model 001 and model 002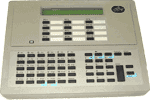 We are looking forward to hearing from you. You can also contact us at our e-mail address: sales@data-collection.com

561-419-7058 fax 561-419-7068
Sales@data-collection.com

R&R
140 NW 11th Street,
Suite L
Boca Raton Fl,
33432

Refurbished Units are available:

Model 002 - All points addressable 5" X 7" LCD display. Optional touch screen.

Standard features on both models:
- Alpha-numeric keyboard and Function Keys
- 128KB Memory (Upgradeable to 384KB)
- RS-232 port (for scale input, printer output, etc.)
- Parallel or DIDO port (switch selectable)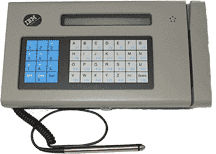 IBM 7494 & 7525 "ELF" Terminals We have found that there is still a need for low cost, reliable Data Collection Terminals (DCTs) in applications which don't require the advanced features of IBM's replacement terminal, the IBM 7526. Also, there is a large installed base of these terminals around the world. Many of these customers need additional terminals for expanding installed applications or for opening new locations. We can provide additional units as well as "depot" repair service for existing units. All units come with a 90 day warranty against defects in parts or workmanship. Maintenance Agreements are available with "hot swap" units for quick turnaround. Power supplies, wands and scanners are available. Volume discounts are available for quantities of 10 or more units.

In brief, you should know the following about us: our company was established in 1998 and have been responsible for providing outstanding service and products, ever since. Our specialty is in the area IBM DATA Collection Terminals and accessories. Our regular customers particularly value our quality of work and our fast turn around times. Our business is located at:

561-419-7058 fax 561-419-7068
Sales@data-collection.com

R&R
140 NW 11th Street,
Suite L
Boca Raton Fl,
33432